Doesn't fall always seem a little exciting? Students are headed back to school, we're all coming off the excitement of summer and ready to get a little more serious. Or...maybe that's just me, while everyone else is thinking about football.
But in case I'm not alone, I wanted to do a quick round-up of my favorite healthy bite snacks to keep us all going!
They're known by a variety of names, but I'll stick with Lindsay's since she's kinda known for them ;-)
Healthy bites are perfect to whip together on a Sunday afternoon so you have a healthy snack to grab through the week. They're super portable, so you can take them to the office, while traveling, etc. Plus, they're so versatile you won't get sick of them.
I love them so much I have a whole Pinterest board dedicated to them! Below I've chosen 5 of my favorites that don't require food processors. Enjoy!
Healthy Snack Bites Recipe Round-up
This is my go-to: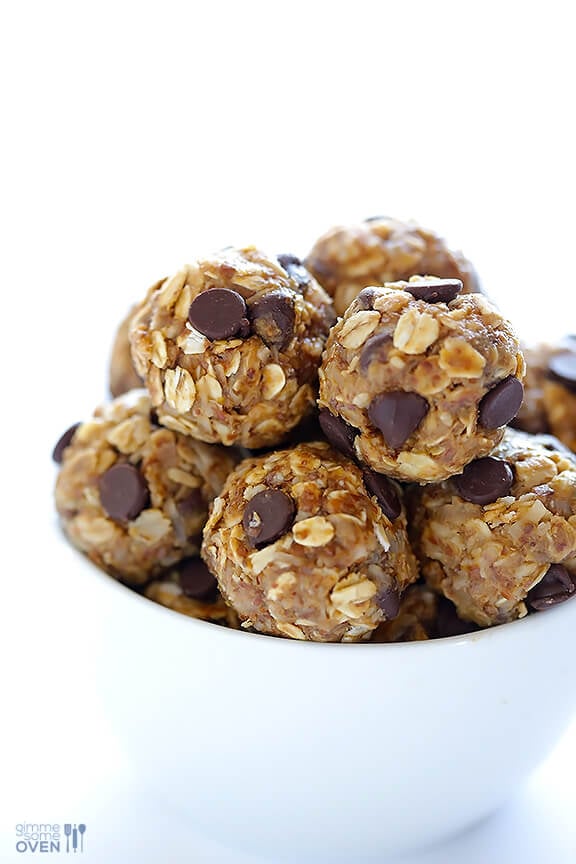 ---
---
---
---
Image Credit >> Cotter Crunch
In the Comments:
What are your favorite portable healthy snacks?